Here on Cape Cod, we've had a pretty bleak spring, but it *might* be safe to say beach-read weather is close at hand! To celebrate, a signed print copy of Haunted Souls, a steamy romance spiked with a haunting mystery set here on the Cape, is up for grabs on Goodreads! A damaged soldier, a secret baby, and a long-lost spirit collide in this page-turning novel voted the #2 Read of 2016 at Read Free.ly, and my publisher recently released this title as an audio-book as well. Check out the blurb below, and if it sounds intriguing, enter to win! Good luck and thanks for stopping by, and if you need to stock up on some more books for the summer, take a look at some of my other #1 Amazon and B&N Bestselling titles, along with my brand new, still shiny release, Dangerous Currents, a steamy second-chance romance filled with secrets and suspense.
Some of my favorite quotes from editorial reviews of Haunted Souls

Four years ago, Emily Shea and Staff Sergeant Brett Leeds agreed to part with no strings attached. Sparks flew during their brief affair, but fate intervened, sending Brett overseas. When an unexpected pregnancy derailed Emily's own plans, her attempts to locate Brett were soon overwhelmed by the challenges of single motherhood. Now, Brett has returned home, and Emily is forced to share her secret.
Despite feeling betrayed, Brett is determined to forge a relationship with their son, Tyler. As the former lovers battle both their inner demons and their mutual desire, another presence enters their lives—Tyler's imaginary friend. Soon, however, the chilling evidence points to a different conclusion: a ghost has formed a dangerous connection with their son. Emily's attempts to help both a lost soul and a friend in need spiral toward a deadly confrontation, and Brett must race to save Emily before he loses her again—forever.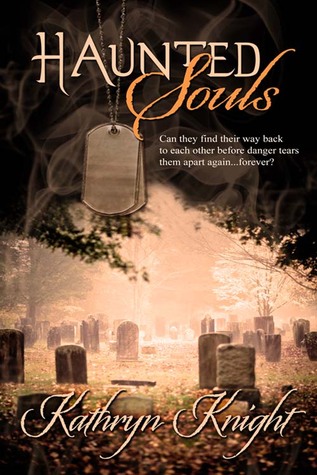 Enter Giveaway
To enter click ^ the gray box below the cover or click here